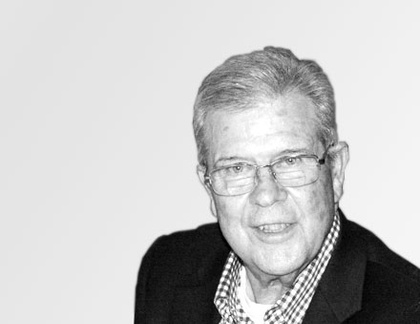 Vice President
Pete Holden was born and raised in Lubbock, Texas.  After graduating from high school, Pete attended Texas Tech University where he received his BBA in Marketing in 1965.  Soon after graduating from college, Pete accepted a position as Zone Manager for the Ford Motor Company.  The skills and knowledge that Pete acquired while with Ford propelled him into his next position with Dunham and Ross Commercial Real Estate.
Despite his early career achievements with Ford and Dunham and Ross, Pete know there was more out there for him, dreaming of one day becoming a business owner and entrepreneur.  In 1975, Pete's dreams of business ownership came true when he began manufacturing three ring binders in a parking garage in the heart of downtown Dallas.  
Pete's business began to grow and he eagerly expanded, diversifying into other markets. Nearly 40 years later, Pete remains involved in Holden as Vice President and still enjoys working closely with the Holden team and its customers.  
In his spare time, Pete enjoys playing golf and relaxing with family and friends.  He is looking forward to the second generation transition of the business as his children, Lizzie and Stephen, take on more involved roles and responsibilities within the company.